Paintings & Objects
I have painted since I was a small child, it's something I always remember doing. Over the years I have evolved and developed my style, constantly seeking new inspiration I work mainly in acrylics as I like the speed and flexibility of that medium. I draw predominantly from the natural world and memories of my native England and it's rambling countryside. I currently live on the coast a short drive South from San Francisco, some of my most popular work is inspired by the rugged coastline and sweeping beaches of this beautiful part of the country.
Roll over the picture and click on the '+' symbol for descriptions and prices. If you wish to purchase one of my works please use the contact page.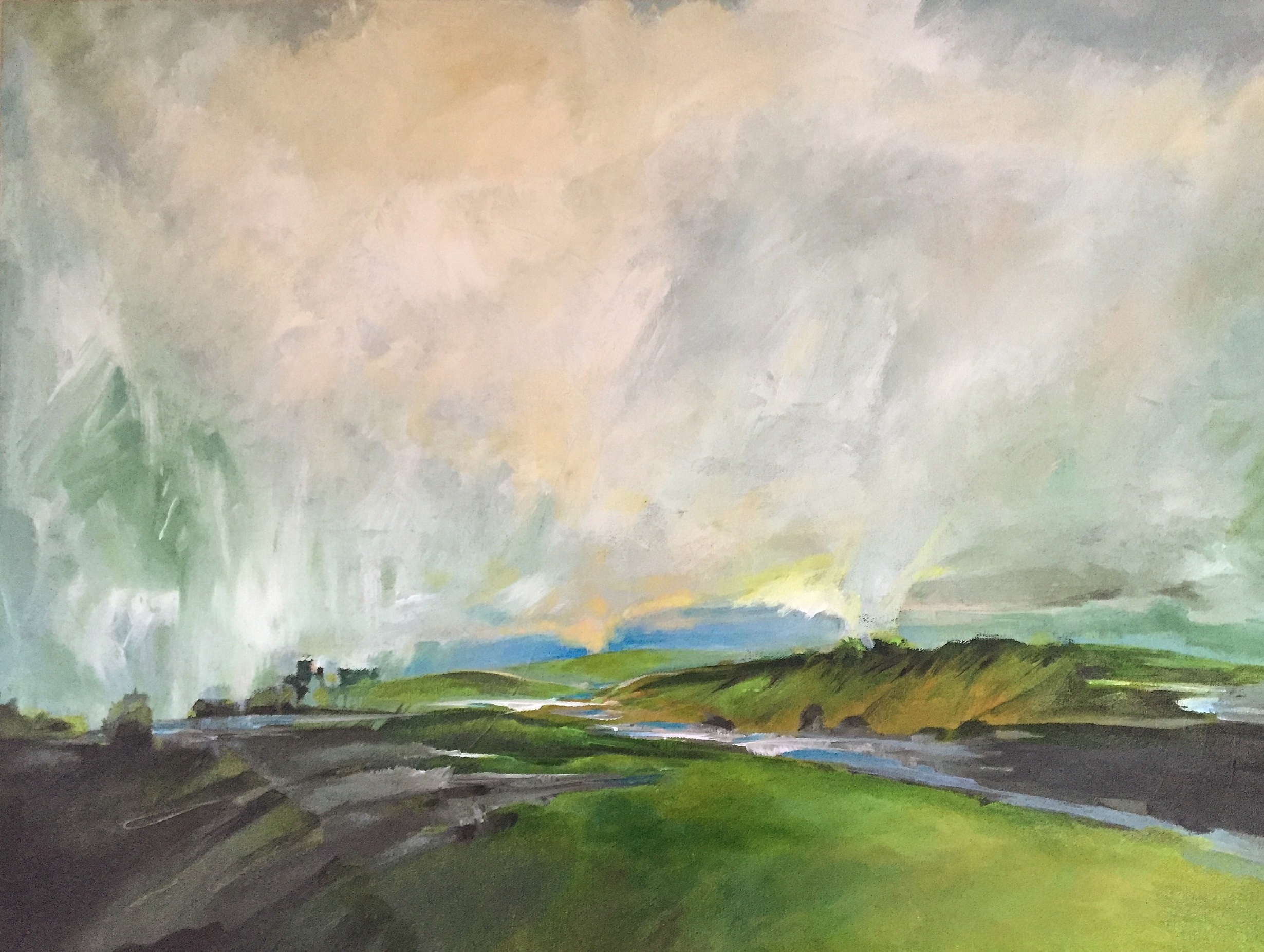 The Loch
A stormy sky over an imaginary Loch.
Acrylic on canvas 24"x20" $470
Hillside Copse
Late Fall colors ignite a copse with rich golden hues, set among rolling hills, a typical California scene.
18"x18" acrylic on gesso board, wooden cradle frame. $500
Abstract Landscape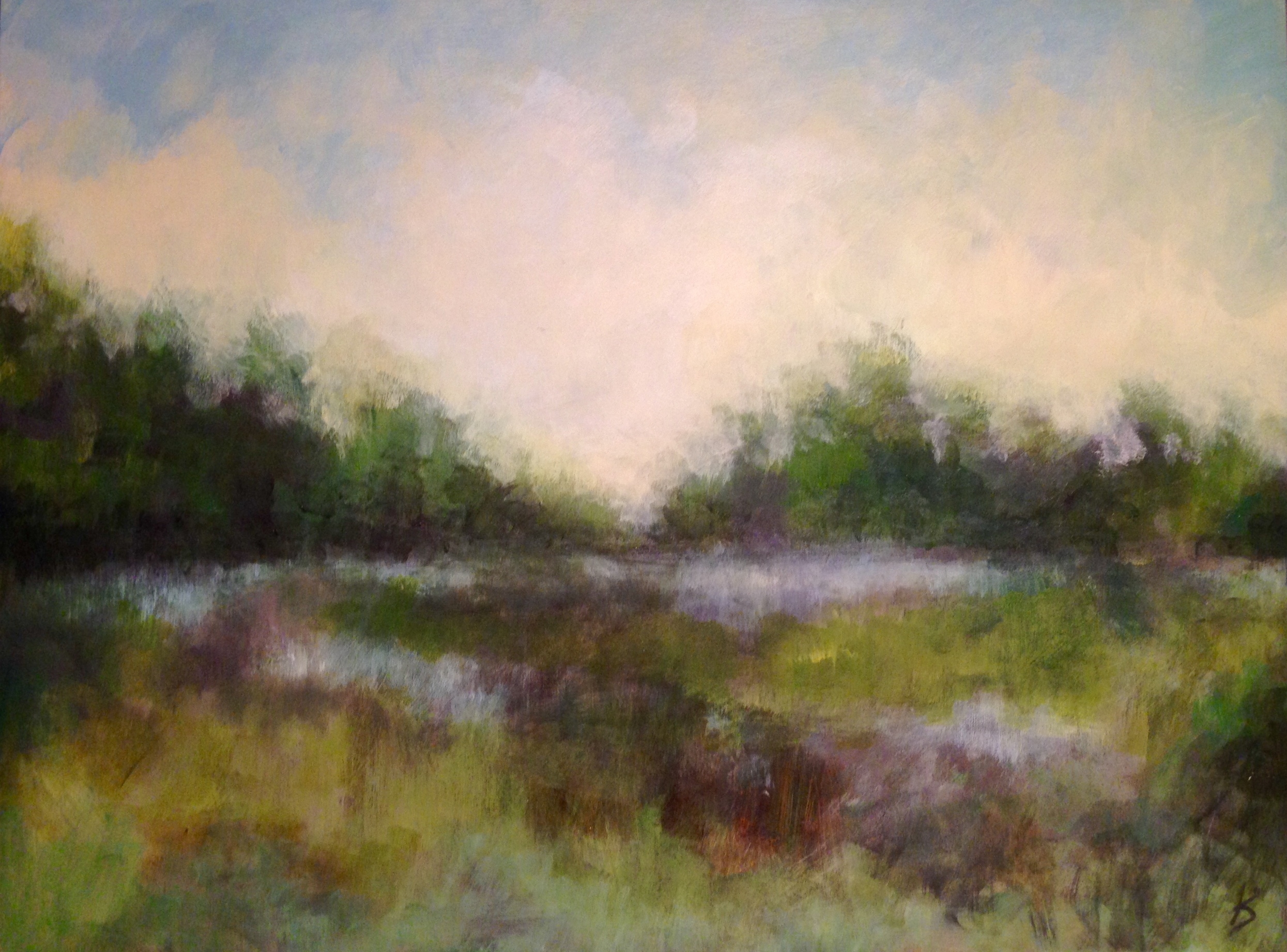 An English Meadow #2
An English Meadow in the late Summer light, a brook runs through the foreground out from the trees inviting you to stroll on the bank.
Acrylic on Gesso Board with wooden frame. 12"x9" $200
Golden Hills
Summer time in California, a classic view.
Acrylic on canvas 10"x*8". Unframed $150
Holkham Beach
This was one of my Mothers favorite beaches, situated in England on the East coast of Norfolk. We would often go for walks there when visiting.
Acrylic on gesso board, cradle framed 24"x18". $425.00
The Shady Tree
A solitary tree gives cool shade on a hot Summers day, just right for a picnic in the English countryside.
Acrylic on canvas 24"x20". Unframed $320
A Golden State
The golden hills of California, this is a classic view of the Summer around the Bay Area.
Acrylic on gesso board with wooden cradle edge 24"x12" $300
Alone on the Shoreline
The estuary at Point Reyes has an old abandoned boat, stranded on land for years. I found a photo I took a few years back and thought it would make a great subject for a painting. This is one of my larger pieces I have painted recently.
Acrylic on canvas 36"x18". A custom frame is available. $875
Of Geometric Form
Abstract shape and color form a horizon line and trees.
Acrylic on gesso board with cradle frame 24"x12". $300
Winter is Coming
A bleak icy river scene, winter takes hold.
Acrylic on canvas 10"x10". Unframed $200
Mam Tor
The foothills of Mam Tor or 'the Mother Hill' in the Peak District of Northern England. The area surrounding this ancient site is charged with natural energy and protected by the National Trust.
Acrylic on canvas. Unframed 24"x12" $285
Dark Lake
Dark inky water reflects back the tree line and sky.
Acrylic on gesso board, wooden cradle frame 12"x9". $280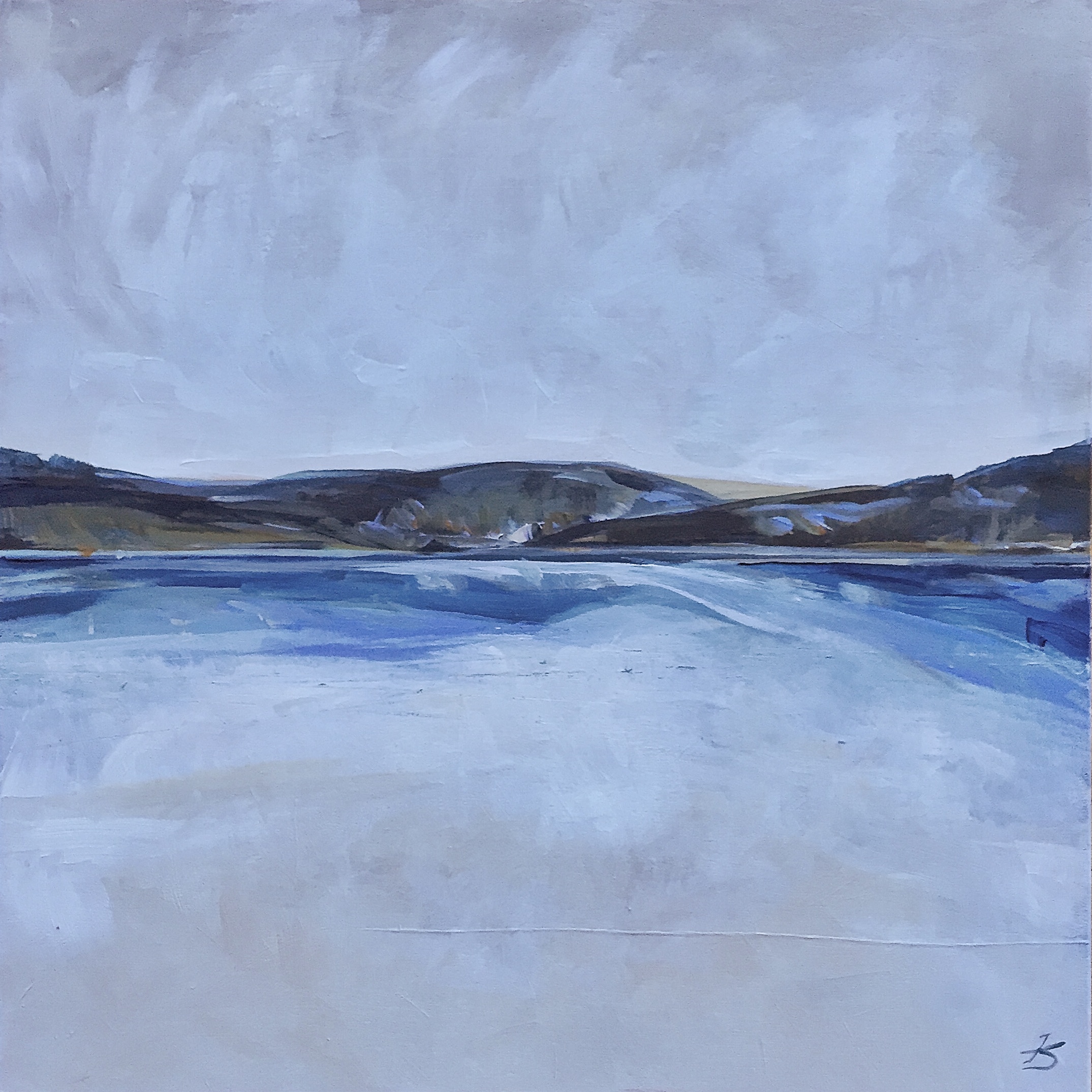 Blue Lake 'SOLD'
Abstract lake reflections.
Acrylic on cradle frame. 12"x12" $280.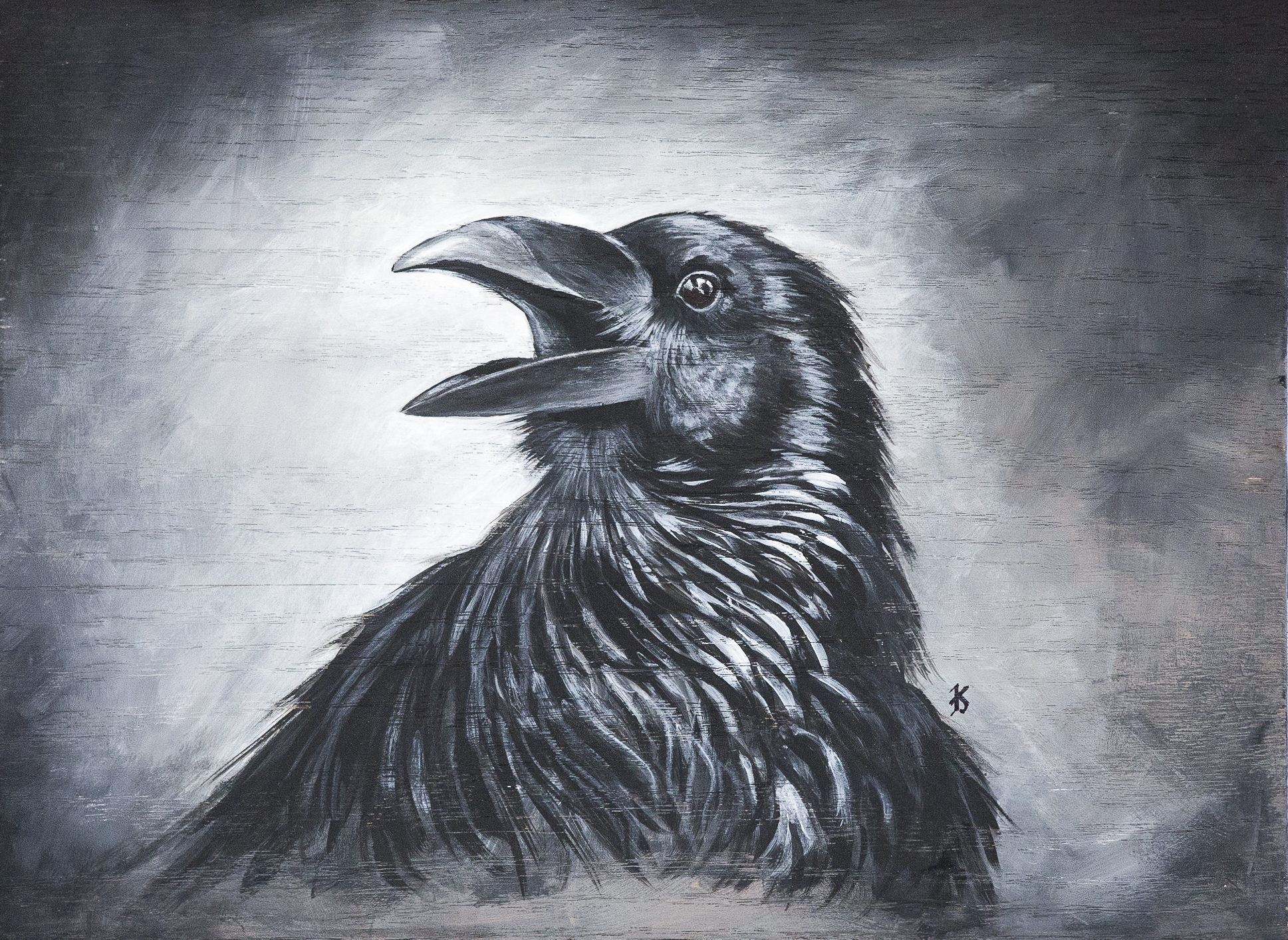 Mr. Raven Speaks 'SOLD'
Acrylic on wood panel with wood framed edge. 15"x11" $200
Raven Cry
Acrylic on wooden panel with contored wood frame 13"x11" $195
Raven Feather
Hand painted acrylic on wooden cigar box. 5"x7" $60